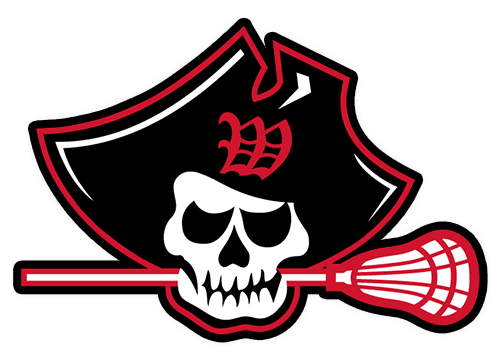 WELLESLEY BOYS LACROSSE
PROGRAM 2022/2023 OVERVIEW
Mission:
Wellesley Boys Lacrosse's mission is to provide a fun, safe, and positive environment to teach the game of lacrosse. To promote sportsmanship and respect by all players towards coaches, teammates, and opponents on the field of play.
The boys program is part of the Mass Youth Lax. MYL requires the following:
Within each grade group, Towns will create teams of blended grades with balanced capability.
Teams will include boys from both Grades 1/2, 3/4, 5/6, and 7/8.
Towns with more than one team in a grade group will make every effort to balance the talent levels of the team so that all teams are of equal skill.
2022/2023 BOYS PROGRAM
We are very excited about the upcoming season! The boys program has been carefully designed to reflect changes in the game, while keeping in line with our program's goals: to promote skill development, sportsmanship, team play and love of the sport. Our program is aligned with the US Lacrosse Athlete Development Model (LADM). In both the CLASSIC and SELECT (formally called CORE) programs, the focus is to encourage personal growth and skill development in a fun environment throughout each stage of player's development. Click here for link to LADM.
Wellesley Boys Lacrosse CLASSIC Program:
The CLASSIC program is offered to all players grades 1-8th who live in Wellesley or attend a Wellesley school. This program gives the players an opportunity to learn the game of lacrosse while being placed on balanced teams. At all times, we promote good sportsmanship and mentorship within the different grade levels to provide a healthy environment to learn. We attempt equal playing time and welcome NEW players at any time along the way. Lacrosse is a SPRING sport so we expect all players to attend practices and games but realize there are situations that may arise. Please be respectful and communicate when your child will be absent, especially for games. This is critical in team planning. Below is a short description by grade level:
1/2 Grade Program: This introductory program is offered for young players who want to develop their movement skills while learning the basics of the sport. Fundamentals of the game are taught by emphasizing fun and cooperation. It is run by parent volunteers. It is one hour a week on Saturday afternoons from April to mid-June with no travel.
3/4 Grade Program: This level focuses on skill building with lots of touches, introduction to game play with small fields, with an emphasis on teamwork and sportsmanship. For the first 4 weeks of the season, the 3/4 Boys will play in town. In the 5th week, the teams will compete in MYL and play other town teams. Practices are on 2x week (TBD) and games on Sundays. The program ends with participation a mid-June Jamboree.
5/6 Grade Program: This level hones in on more advanced technical skills while mastering the basics. More instruction is provided on Game IQ and positional strategy. This level encourages endurance and fitness time as well as introducing concepts such as goal setting and mental prep. This level will compete in MYL and travel to other towns. Practices are 2x week (TBD) and games on Sundays. The program ends with participation in a mid-June Jamboree.
7/8 Grade Program: By this age group, we are preparing our players to play at the High School level. Mastery of technical skills is emphasized and gaining a higher IQ of game concepts and various positions are taught. Conditioning, foot work and endurance is vital at this stage. This grade level has hired coaches to promote current teachings and techniques. They practice on 2x week (TBD) at Sprague Turf Fields and games on Sundays.
Wellesley Boys SELECT Program (formally called CORE):
Wellesley players in grades 5-8th can choose to participate in the Wellesley SELECT program which is part of the MYL tryout-based league with games on Friday nights and Saturdays. Players who choose to try out for a Wellesley SELECT Team must also play on a CLASSIC team and attend Wellesley Middle School or a private school that does not offer boys lacrosse. These are single grade based teams.
Commitment and Expectations:
The Wellesley SELECT program is for 5-8th graders who want to play MORE lacrosse at a higher level of competition. It will require going through a try out in early Spring and being able to commit to 1.5-2 more hours of practice a week and games on Friday nights or Saturdays. These teams are coached by experienced coaches and the level of play is higher than the CLASSIC program as this is a try out league within all towns. Players need to commit to all three of the following:
Willingness to make lacrosse their priority sport in the Spring.
Willingness to play both CLASSIC and SELECT teams.
Willingness to make attendance at both practice and games a priority and communication with coaches is a must.
If interested, one should register for the SELECT Program during the registration period this Winter but will not pay until your player has been rostered on a team.
We have the right, based on skill/commitment/attitude, to move players up/down within the SELECT Teams as they see fit.
COMMUNICATION:
In order to encourage players to develop as young men, players should communicate directly with their coaches, and by the SELECT Team level this is necessary. This includes concerns or questions regarding positions, team placement and suggestions for improvement/feedback. An exception is for health issues. All health issues will be kept strictly confidential. If parents have issues with a coach, they should discuss those with the Boys Program Director, after observing the 24 hour waiting period. Please remember that our coaches are volunteers and being respectful of their time and dedication to creating a fun, learning experience for all is expected.
For your convenience here is the WBL Code of Conduct Link. Please refer to this with any questions.
All parents are required to read/review/sign off on these Codes during the Registration period.
We thank you for your respect and understanding of these Codes.
Questions, please email Jerry Nigro, Boys Program Coordinator, jerrynigro8@gmail.com